WoWTCGLoot.com
is the authorative and informative loot code source for the Warcraft TCG. Buy loot codes instantly from the original retailer. WoWTCGLoot.com provides access to the full range of
Mount
,
Pet
,
Toy
,
Tabard
, and every
Other
loot codes from the fantastic range of WoW TCG Expansion products.
Latest News
October 26, 2013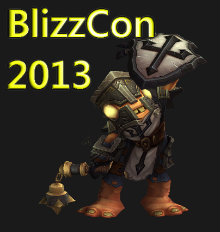 After skipping a year, BlizzCon is back to whet the appetite of WoW fans, and this year's goody bag will contain the [Murkalot's Flail] card. Price tracking will commence just before BlizzCon 2013 begins.
In the biggest WoW TCG news of this year, Cryptozoic and Blizzard parted ways in their partnership to produce the WoW TCG. After 20 excellent expansions, WoW TCG will no longer have any new cards or loot and it is uncertain whether Hearthstone will continue the tradition in some digital form.
In case anyone is wondering, we are not going away because the TCG is no longer being printed. It is the opposite, our inventory is deep, and our price and auction house tracking is more useful than ever. Our prediction is that loot prices will remain mostly firm with a steady increase as WoW TCG codes become scarcer.
Latest Loot Cards
All the latest Loot cards hot off the press
Murkalot's Flail
Binds when picked up
Unique

Use: Teaches you how to summon Murkalot.
Best Buys
The current hottest buys
Amani Dragonhawk
Unique
Mount
Requires Level 60
Requires Artisan Riding

Use: Teaches you how to summon this mount. This is a flying mount.

Goblin Weather Machine - Prototype 01-B
Binds when picked up

Use: Right Click to activate your Personal Weather Maker. (30 Secs Cooldown)