News for September 25, 2022 more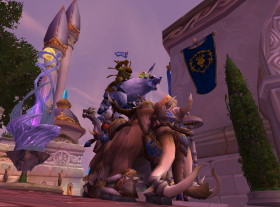 We are as active as ever here at WoW TCG Loot. As to be expected, TCG loot has gotten harder to find but we manage to keep almost everything in stock. The best time to buy is right now because as loot gets harder to acquire the price inevitably rises.
Those looking to purchase for their Classic characters, please be aware that only Collectors Editions (CE) codes will work, and only those expansions that are currently in Classic. Fortunately, we still maintain small levels of stock for these elusive items.
A quick word on general availability of loot. Most UDE point Tabards are now extremely rare, and price reflects this rarity. TCG Mount loot is steadily getting rarer and pricier. Do not delay in purchasing items as prices almost never drop.
UPDATE: Landro and other redemption NPCs are working again. We have re-enabled all direct loot items.