Carved Ogre Idol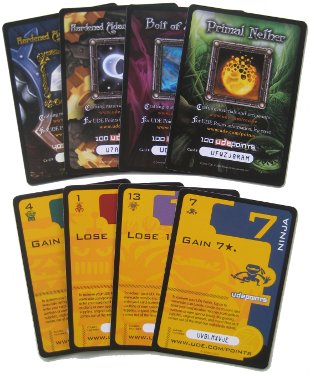 Carved Ogre Idol
Binds when picked up
Item Level 1

Use: Become a hulking red ogre for 10 min! (10 Min Cooldown)
---
Carved Ogre Idol
Binds when picked up
Item Level 1

Use: Become a hulking red ogre for 10 min! (10 Min Cooldown)
Game Facts:
It has almost all emotes that normal chars are capable of doing.
Combines with Goblin Gumbo, Gnomish Shrink Ray, Mirror Image, World Enlarger, and more to affect your appearance.
You can hide your armor and race in battlegrounds.
Is no longer a trinket since patch 3.2.2 and is activated directly from inventory.
Useable at any level and therefore available for twinks.
Rarity:
25,000 UDE Points
Distribution:
Booster boxes contains 2,400 UDE points and cost approx $60 USD (inc. shipping), therefore the average cost of obtaining this particular loot is $625.00
---
Price History
Purchase Options
None Available